Mini Leaderboard
Checkpoints
Rank
Teams
STR
CP1
TA1
CP3
CP4
TA2
TA3
CP7
CP8
OP1
OP2
OP3
Fin
1
316

Sibling Rivalry
Trek In: 06:11
Trek Out: 06:11

2
310

Van Operations: Tactical Unit
Trek In: 06:11
Trek Out: 06:11

3
306

Damn you Melnick!
Trek In: 06:11
Trek Out: 06:11

4
311

Somebody dial 9 1 1
Trek In: 06:11
Trek Out: 06:11

Checkpoints
Rank
Teams
STR
CP1
TA1
CP3
CP4
TA2
TA3
CP7
CP8
OP1
OP2
OP3
Fin
1
129

Tom Zidek
Trek In: 06:11
Trek Out: 06:11

Tom Zidek
Trek In: 00:00
Bike Out: 10:06

2
125

Yannick Letailleur
Trek In: 06:11
Trek Out: 06:11

Yannick Letailleur
Trek In: 00:00
Bike Out: 10:06

3
102

Marty Lund
Trek In: 06:11
Trek Out: 06:11

4
103

Kent Burnham
Trek In: 06:11
Trek Out: 06:11
More...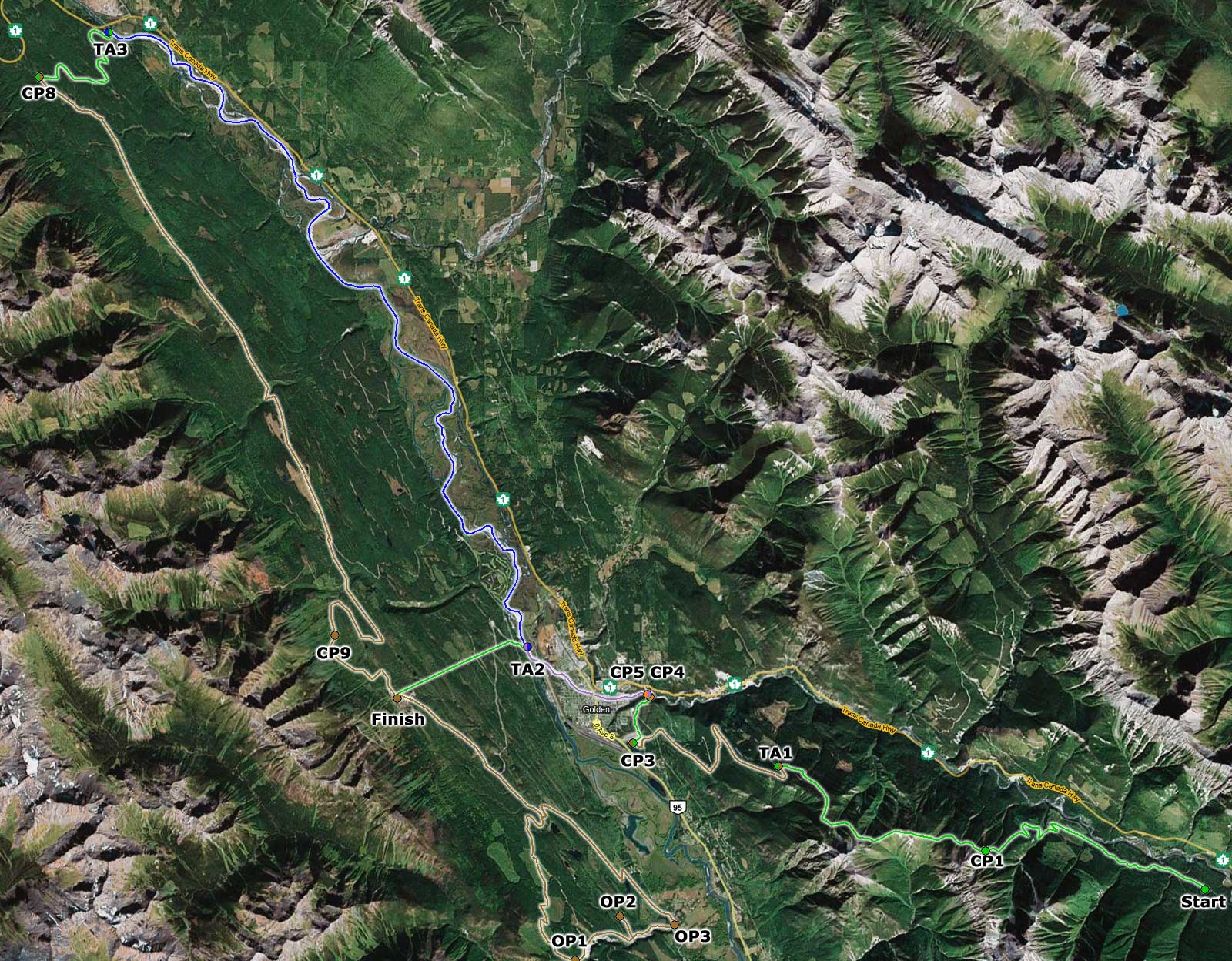 Experience the grandeur and the beauty of the Canadian rockies while racing through an exciting race course.

News

I wanted to say a huge thank you to all racers, volunteers, and sponsors for this year's race. As you know, the race was halted 5 hrs after the start due to the tragic passing of our friend, Marty Lund. Marty suffered a heart attack while on the first trekking section and was evacuated. Our thoughts are with his family.
Posted:2008-08-14 09:30:43
More...
Race Stats
3 person Teams Finished
0
3 person Teams Still Racing
16
3 person Teams Withdrawn
0
Solos Finished
0
Solos Still Racing
28
Solos Withdrawn
0
Distance
110 km
Lowest Elevation
790 m
Highest Elevation
2400 m
| | |
| --- | --- |
| | Photos |