The roots of adventure racing are deep and people debate the origin of the modern adventure race. The modern era of adventure racing had clearly arrived with Gerald Fusil's launch of the Raid Gauloises in New Zealand. Inspired by the Paris-Dakar Rally, Fusil envisioned an expanded expedition-style race in which competitors would rely on their own strength and abilities to traverse great and challenging terrain. The race included all the modern elements of adventure racing, including mixed-gender teams competing in a multi-day 400+ mile race. Building on Fusil's concept, the inaugural Southern Traverse was held in 1991.

In the early-90's, Mark Burnett read an L.A. Times article about the Raid and was inspired to not only take the race to the USA, but to promote the race as a major televised sporting event.

After purchasing the rights from Gerald Fusil, Burnett launched the first 'Eco-Challenge' race in 1995. Burnett promoted his event with Emmy-award winning films (tapping the talent of Mike Sears to produce the films for the first two events). The Eco-Challenge was last held in 2002. With the Eco-Challenge also came the name 'adventure race', a phrase coined by journalist and author Martin Dugard, to describe the class of races embodied by the Raid and Eco-Challenge. (Adapted from wikipedia.com)

Since its beginnings adventure races have come into existence everywhere that there is challenging terrain, natural beauty and people eager to go on a journey to enjoy it.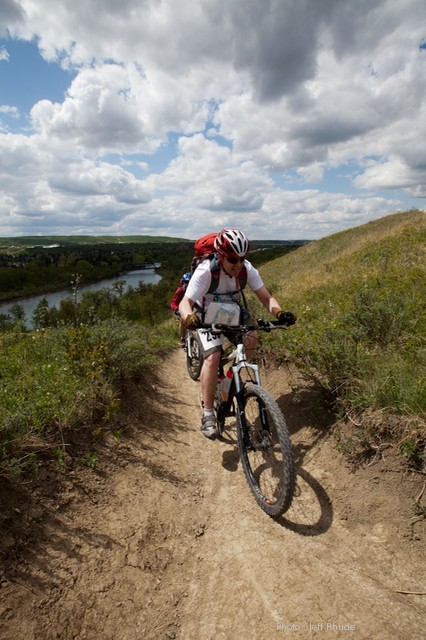 Although the route was flagged, racers were also given a sketch of the intended route