Race the Rockies Ltd. was incorporated in Alberta in 2002. In 2003, we hosted our first event for 67 athletes in Kananaskis Country, Alberta. Word got out about the high quality and fun event and in 2004, 127 athletes came out to our event held again in Kananaskis Country. After much deliberation, Race the Rockies moved the venue for our 2005 event to the spectacular area near Golden, BC and 102 participants got to enjoy the fantastic venue that Golden provided.

In 2006, our second event in Golden was postponed due to time constraints on the part of the administrative staff. The company itself changed hands in August of 2006 and wasting no time, the new team put together a compact and exciting urban challenge in Edmonton Alberta to introduce new racers to the sport. The introductions worked and among the 105 participants in the Golden 2007 race, 9 of them came in having done the Edmonton race as their first.

Golden 2007 produced an incredibly long list of accolades combining a fantastic race, with well organized logistics, enthusiastic volunteers, and a weekend vacation event that was about more than simply a race.

That high calibre of organization was carried forward to our second Edmonton urban race where 64 participants joined in with the fun. Now, organization for Golden 2008 is in full swing. Bringing these elements together into a world class event isn't easy, but with a team of passionate, and intelligent people working on it, Race the Rockies is ideally equipped to do it.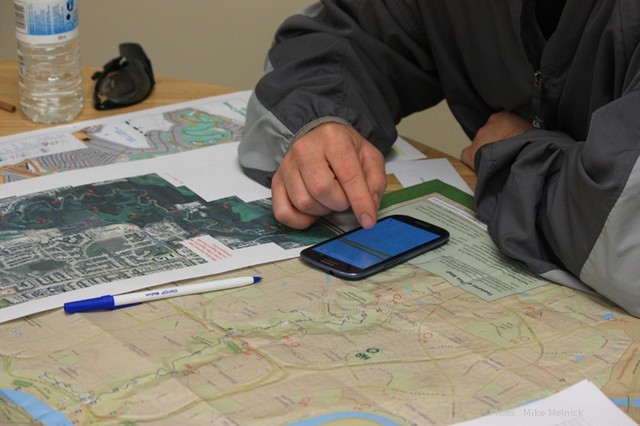 Smart phones were allowed on the course, but their usefulness was nearly zero