Mini Leaderboard
Checkpoints
Rank
Teams
STR
CP1
TA1
CP3
CP4
TA2
TA3
CP7
CP8
OP1
OP2
OP3
Fin
1
316

Sibling Rivalry
Trek In: 06:11
Trek Out: 06:11

2
310

Van Operations: Tactical Unit
Trek In: 06:11
Trek Out: 06:11

3
306

Damn you Melnick!
Trek In: 06:11
Trek Out: 06:11

4
311

Somebody dial 9 1 1
Trek In: 06:11
Trek Out: 06:11

Checkpoints
Rank
Teams
STR
CP1
TA1
CP3
CP4
TA2
TA3
CP7
CP8
OP1
OP2
OP3
Fin
1
129

Tom Zidek
Trek In: 06:11
Trek Out: 06:11

Tom Zidek
Trek In: 00:00
Bike Out: 10:06

2
125

Yannick Letailleur
Trek In: 06:11
Trek Out: 06:11

Yannick Letailleur
Trek In: 00:00
Bike Out: 10:06

3
102

Marty Lund
Trek In: 06:11
Trek Out: 06:11

4
103

Kent Burnham
Trek In: 06:11
Trek Out: 06:11
More...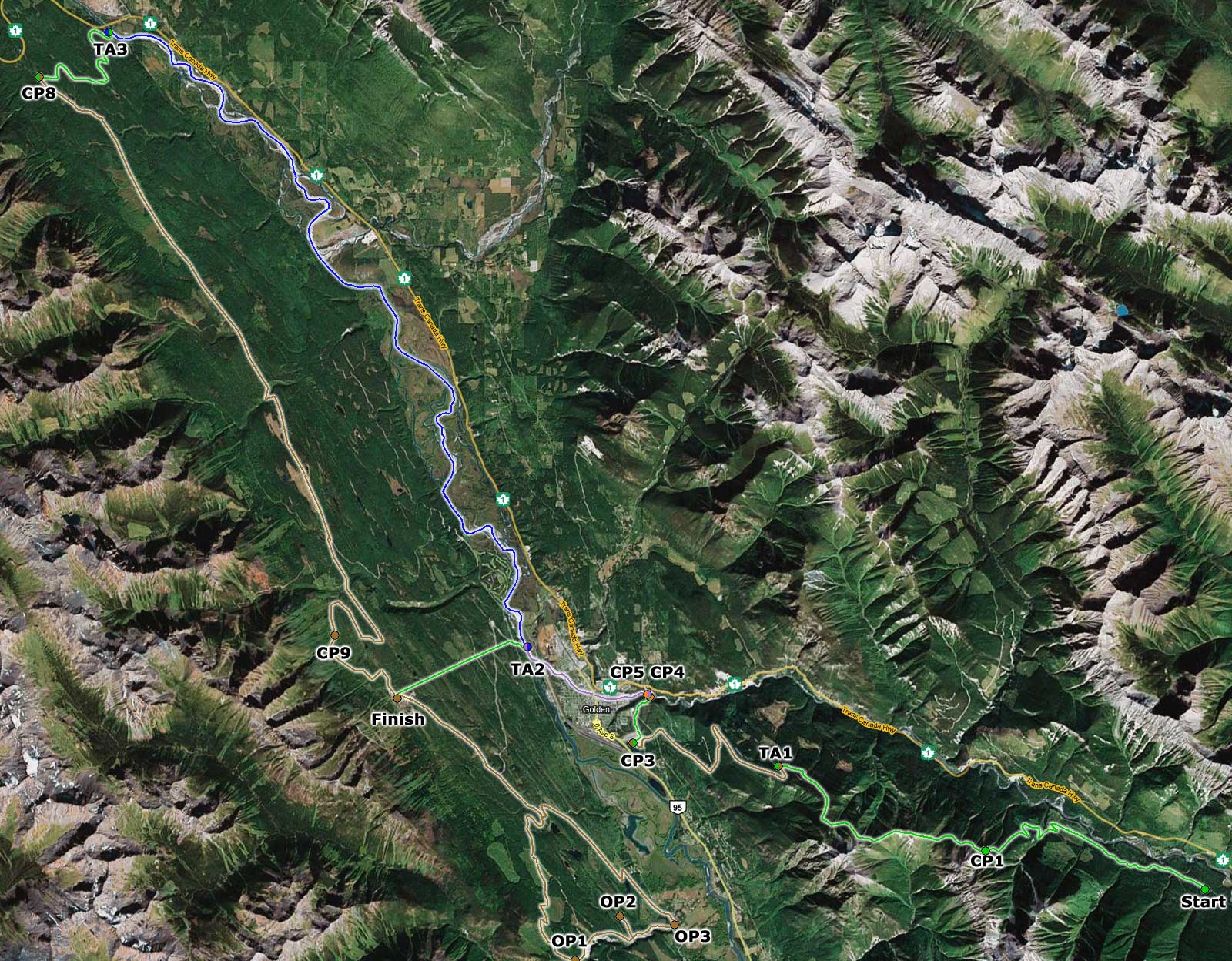 Experience the grandeur and the beauty of the Canadian rockies while racing through an exciting race course.

News

I wanted to say a huge thank you to all racers, volunteers, and sponsors for this year's race. As you know, the race was halted 5 hrs after the start due to the tragic passing of our friend, Marty Lund. Marty suffered a heart attack while on the first trekking section and was evacuated. Our thoughts are with his family.
Posted:2008-08-14 09:30:43
Mark your calendars. Race the Rockies is back at it in Golden on July 19, 2008. If you enjoyed last year's race, you're not gonna want to miss this one. All the elements that make adventure racing so exciting are compiled into a single event.
Posted:2007-11-01 09:13:04
More...
Race Stats
3 person Teams Finished
0
3 person Teams Still Racing
16
3 person Teams Withdrawn
0
Solos Finished
0
Solos Still Racing
28
Solos Withdrawn
0
Distance
110 km
Lowest Elevation
790 m
Highest Elevation
2400 m
| | |
| --- | --- |
| | Photos |